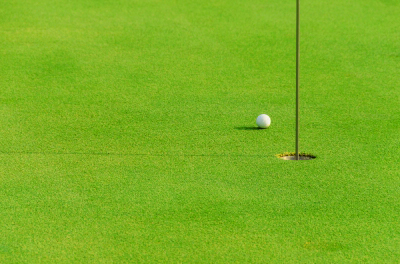 Golf Improve Without Practice.
In NEW, Easy and Unique Ways
FORBES took the handicaps of ten golfers among the executives running America's 50 most valuable companies and compared them with share prices, and — surprise! — the better golfers also tended to have better–performing stocks.
If your golf score isn't consistently where you would like it to be, then you have obstacles that are holding you back from the success and enjoyment of your golf game and, as Forbes discovered this could also be reflected in business success.
You're not alone, like most golfers you have had many lessons from good professionals, practiced every element of the game that you can identify and, still may not be getting the results that you would like and more importantly know are possible.
Golf, improve without practice!
It can be very frustrating to practice and still plateau, lose to players who you know on a good day you can beat, and seemingly have to settle with poor results and a higher handicap.
I work with clients identifying and clearing their own unique constellation of aspects that are holding them back – elements that both they and their professional are not aware of and simply cannot see.
It's an absolute pleasure to see effortless transformation in skills, ability, confidence and game.
Simply put,
By tuning in to you (this is more than listening and it's not psychology based) you I will be able to identify and correct (in the moment), areas that are holding you back from improvements in your own unique golf game.These areas or blocks may have nothing to do with golf at all, which is why this is outside of normal golf lessons.
Our appointments can be via phone or Skype, you can be on the practice ground or at home or in your office – the changes still take place.
You will be able to measure the results for yourself and, even notice benefits spilling over into other areas of your life.
My number is 01483 574 775
Each unique One-to-One Transformational Golf appointment is £175 for one hour near Guildford, Surrey.
One hour Appointments via phone or Skype are £125
A 30 minute Appointments via phone or Skype is £75
For One-to-One Appointments at your preferred golf course please contact me to discuss.
Sign up below for events and special packages.
[easy_contact_forms fid=8]
 Forbes on success in golf and business
Image courtesy of vorakorn / FreeDigitalPhotos.net